Reducing the Complexity and Multiplicity of Tools
SURF directly benefits CIOs, CISOs, IT and Security teams, Compliance officers and DPOs by consolidating security controls, visibility, governance, and Zero Trust into one single tool.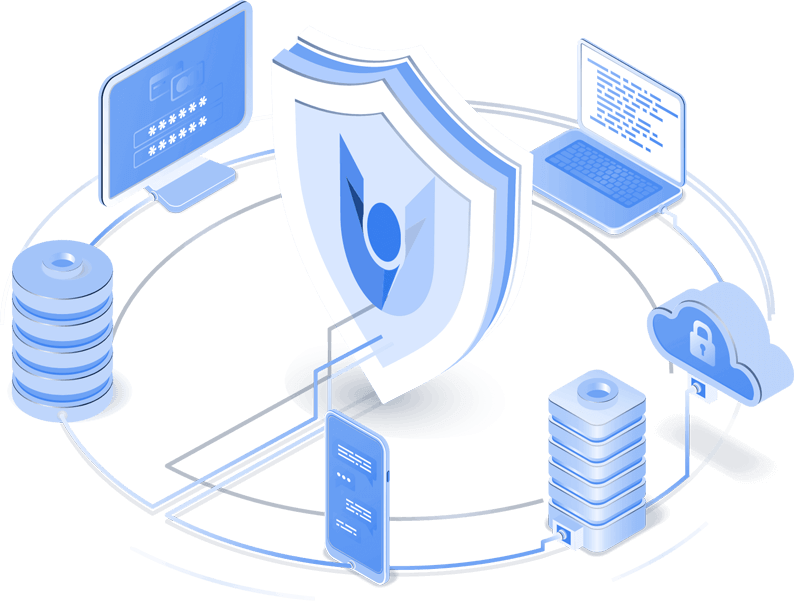 Select Tab
CIO

CISO

IT & Security Teams

Compliance Officers

DPO
Chief Information Officer
CIOs are accountable for business processes and security, and SURF delivers the necessary controls to meet those responsibilities. Circumvent phishing traps, inappropriate websites, and activities that could compromise business data by using SURF's advanced security.
Surf's Zero Trust Enterprise Browser Benefits For CIO Roles Include:
SURF's Zero-Trust browser addresses operational security with advanced technical enterprise architecture and Zero-Trust principles and policies. It automatically enforces international privacy laws, such as: GDPR, PIPEDA, CCPA, LGPD, and IS2700 standards.
Maximizing productivity for all users across all applications and data. Mitigate internal behavioral lapses, policy infringement, and external cyber influences with SURF. The browser allows employees, supply chain partners, and contractors to work faster with greater flexibility and ensures software development teams have secure administration rights.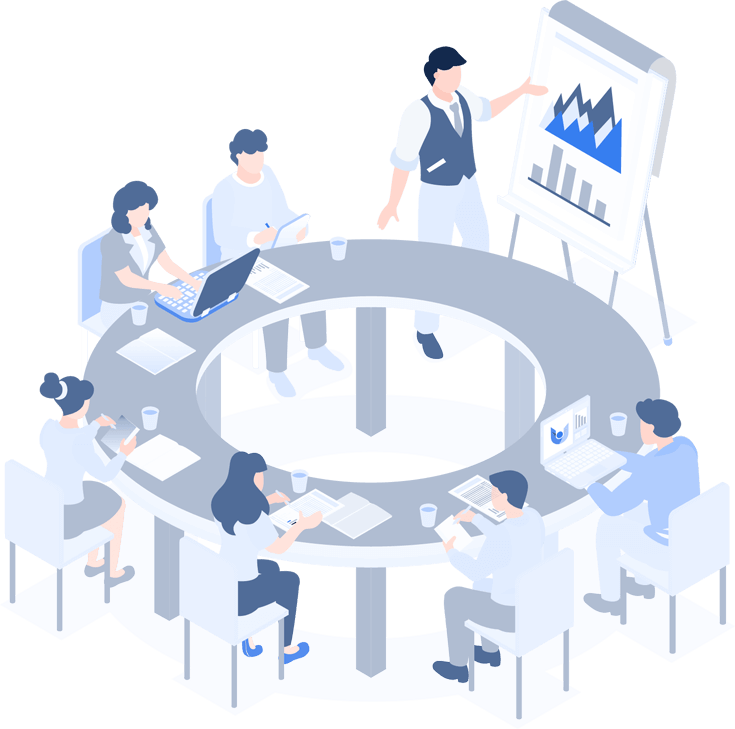 Chief Information Security Officer
Enforce your security and data governance requirements, reduce the threat landscape, and simplify and merge the security stack down to one control point with SURF. Free up security budgets while streamlining operations.
Surf's Zero Trust Enterprise Browser Benefits For CISO Roles Include:
Embrace and secure the rapid expansion and diversity of corporate devices and BYOD while enabling safe, flexible hybrid work for all roles. Oversee employee behaviors and protects against Shadow IT, as well as all known [and unknown] cyber criminal vectors.
Align SURF's identity-first policy and access management to cyber security frameworks, such as: ISO/IEC 27001 and CIS controls to manage information security threats and vulnerabilities. Use SURF policies to conform to the five elements of the NIST Cybersecurity Framework and deliver governance of data privacy laws, including: GDPR, Sarbanes Oxley Act (SOX), HIPAA, and PCI DSS.
Secure every user's privacy, access, and collaboration. Enforce automated encryption for all data transfers to achieve DLP assurance. SURF's Zero-Trust enterprise browser controls are integrated with single sign-on and multi factor authentication at the kernel level.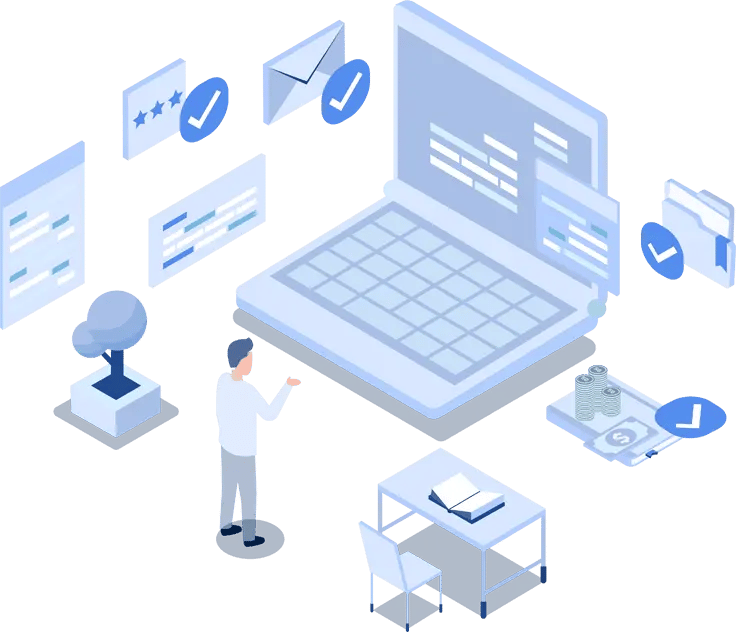 IT & Security Teams
Front-line IT and security teams can now more easily control all user activity, application access, and device management. Reduce operational complexity by consolidating permissions at the first access point, the browser. SURF's Zero-Trust browser eradicates the repetitive day-to-day support and administrative firefighting practices.
Surf's Zero Trust Enterprise Browser Benefits For IT Andsecurity Roles Include:
IT and security teams can use SURF's Zero-Trust enterprise browser for safe and ad-free browser use across the entire organization. SURF mitigates phishing attacks and compromised security from fake and dangerous websites and stopping account credential abuse. Secure remote work with fewer incidents, data loss alerts, and support tickets. Automate encryption of all data transfers. Easily address monitoring, auditing, and everyday transactional requests, such as application access, with SURF.
Regain control by reducing the complexity and multiplicity of tools, such as VDI and VPNs. SURF's Zero Trust enterprise browser enforces single sign-on and MFA via identity-first protocols for all authorized corporate assets. This brings new ways to increase visibility of Shadow IT applications and vulnerability patching requests. SURF enables IT and security teams to deliver access to applications and data - to and from approved corporate and BYOD – faster and more securely than ever before. SURF's Zero-Trust enterprise browser deals with many IT security checks, freeing up time for teams to focus on improving business operations.
Complaince
Compliance officers can directly confront risks related to data security, fraud, and conflicts of use and interest with SURF's Zero-Trust enterprise browser. By automating identity-first user and device authentication, applications, users, networks and internal third parties engaging with your business comply with policies and regulations.
Surf's Zero Trust Enterprise Browser Benefits For Compliance Leaders Include:
Enforce the highest risk management principles and practices for login access and action authentication with SURF. The Zero-Trust browser monitors activities and identifies, tracks, investigates, and responds to unauthorized access attempts. Access is limited to what is needed to complete a task – and nothing else. SURF protects personal and health data, financial records, banking details, product design, research & development, governmental data, and other sensitive content.
By restricting unauthorized access and action by a human or machine), it minimizes risks from social media, phishing, data mis transfers, and malware infiltration. Compliance leaders can meet FFIEC guidance on system access, including multi factor authentication, data encryption, identity protection, and endpoint security with SURF, all controlled at the kernel level. Ensure adherence to GDPR, CCPA/CPR laws, regulatory requirements (PCIDSS, HIPAA), technology frameworks (ISO 27001, CIS controls), policies, and procedures.
Using SURF fulfills the U.S. requirement to adopt a Zero-Trust architecture by the end of FY 2024 (Executive Order 14028) to reinforce defense against increasingly sophisticated and persistent threat campaigns. SURF's browser can be aligned with the National Institute of Standards and Technology (NIST), National Cyber Security Centre (NCSC) and National Security Agency (NSA) Zero-Trust guiding principles and design concepts.
Zero Trust requires company wide, dynamic commitment from the board to the help desk, cloud services, and third parties. SURF's Zero-Trust enterprise browser is the single point of access and control, fully enforcing compliance policies.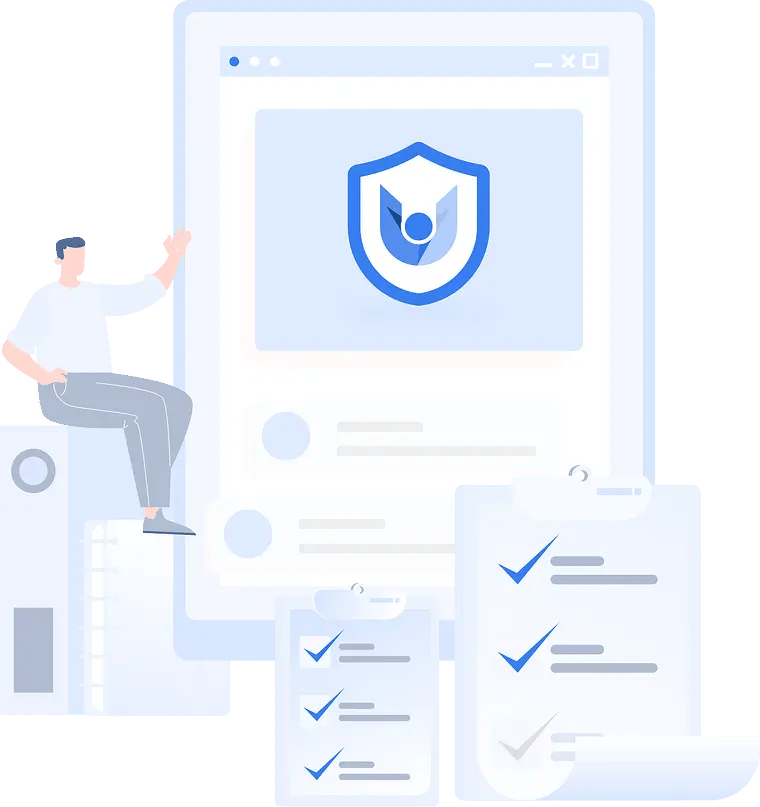 Data Protection
Helping DPOs achieve higher levels of data protection, SURF's Zero-Trust enterprise browser is the cost-effective way to oversee all data engagement. Secure processing practices and enforce compliance across all operations – for everyone, everywhere.
Addressing data protection policies from the top down, SURF's Zero-Trust enterprise browser can help remove resistance to change.
Surf's Zero Trust Enterprise Browser Benefits For DPO Roles Include:
Help guarantee the legitimate and ethical collection and use of company data and enforce privacy procedures with SURF. Identity-first policies govern the first point of access for all users, devices, and applications, ensuring approval of appropriate data activity for every user from a centralized point of access. SURF's Zero-Trust enterprise browser protects DLP by encrypting internal and external data transfers and downloads. It also ensures that each data destination target is policy secured.
Make it easier to comply with regulations such as GDPR, ePR (EU ePrivacy Regulation), CCPA (CPR), PSD2, and anti-bribery and corruption laws. The browser reduces the need for extra data policy training budgets for IT and non-IT personnel.
SURF's enterprise browser drives more security understanding via seamless working practices to all stakeholders including: CIOs, CEOs, Compliance Officers, and the board.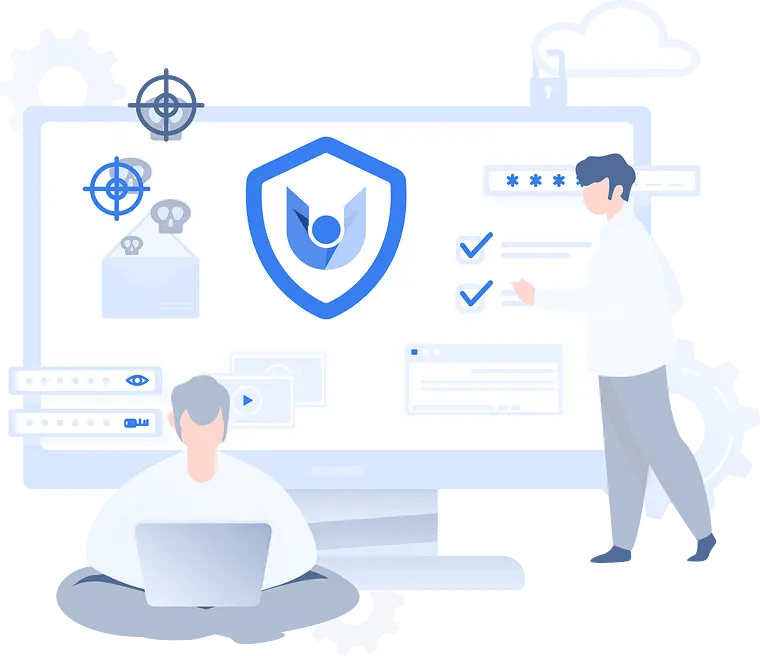 Let's SURF together
Subscribe to our newsletter to stay up to date and become a pro SURFER.