Identity-driven Protection
SURF increases productivity across all applications and data. Working from a Zero-Trust browser guarantees that every use case- across multiple industries - is actionable, secure, frictionless, and identity-driven.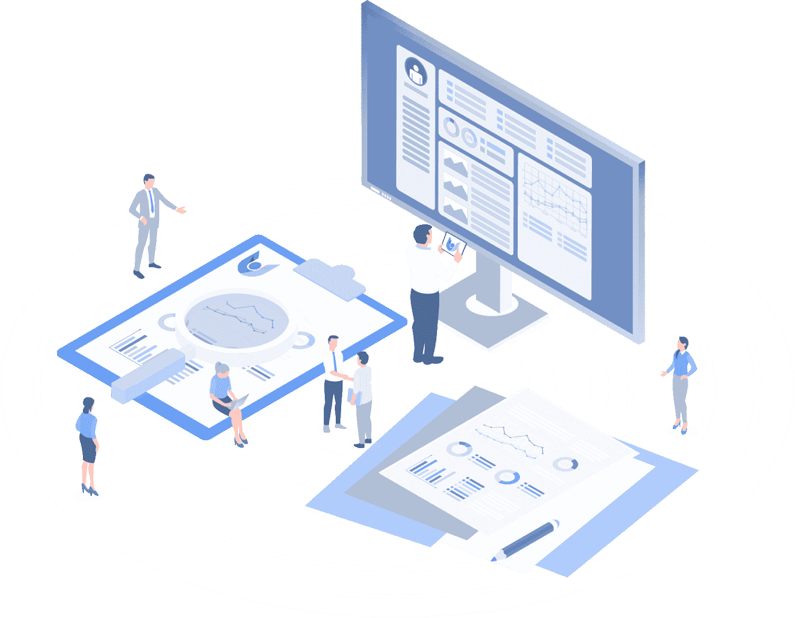 Select Tab
Secure Third Party Contractors

Employee Privacy

Replace VDI

Bring Your Own Device

Distributed workforce protection

Admin rights for developers

Endpoint Data Encryption

Mergers and Acquisitions

Ensure Compliance
Secure Third-Party Contractors
Engage securely with any approved contractor and their devices in minutes
SURF Security's enterprise browser delivers the exact, required, and appropriate levels of application and data access. Easy-to-use Zero Trust-focused controls enforce customized security and control policies for every variation of contractor role, network access point, and device without affecting productivity. This ensures that each device complies with compliance controls and is free from harmful malware. Once a device is cleared for access, SURF initiates identity-first protocols for authentication.
Secure Third-Party Contractors
Had enough of Shipping laptops, installing too many different solutions, only to on-board 3rd party contractors?
SURF the wave with us!
Get in touch.
Employee Privacy
Safeguard user activity without invading privacy or retaining browser history.
SURF Security has turned the browser into a safe, modern business tool that conforms to user privacy. It does not retain any browsing data that could be analyzed by employers. SURF Security's Zero-Trust enterprise browser also reconstructs and renders every website to overcome individual website preferences, such as ignoring "do not track" (DNT) requests. This delivers consistent privacy in a safe, ad-free environment, protecting the user – and your organization - from hackers, malware, and other unwanted interactions.
Employee Privacy
Tracking or spying on the user was the biggest concern of employees while working from home. At SURF we deliver comprehensive security with complete privacy, reporting only violations against corporate policies, without recording any personal browsing activities.
SURF the wave with us!
Get in touch.
Replace VDI
Eliminate risks, complexity, & the multiplicity of VDI tools without a proxy.
By removing the need for multiple VDI tools, SURF's enterprise browser provides continuously high-performance and frictionless access to all SaaS and on-premise applications. It protects all users and devices and eliminates the need to overprovision or implement separate fault-tolerant VDI tools for workload spikes. It implements your security and data governance best practices and features, such as malware scans, DLP, and anti-spam systems. The health of any device, via NACS, is validated prior to enterprise single sign-on when using multi factor authentication to establish user credibility. This allows anyone to work safely whenever, wherever, and however they need to.
Replace Virtual Desktop Infrastructure
Had enough of costly solutions like VDI, or managing the complex infrastructure?
Want to make sure your employees stop complaining about the slow and burden systems they have to use?
SURF the wave with us!
Get in touch.
Bring Your Own Device
Engage securely with any approved contractor & their devices in minutes.
SURF Security's Zero-Trust enterprise browser for business guarantees that users' devices comply with company policies and procedures. It ensures that appropriate levels of multifactor authentication, malware protection, and network access controls are in place. As a single point of control for BYOD, SURF protects data governance and usage, always prioritizing the personal privacy of the device owner. Users are restricted from finding workarounds such as using non-supported applications or logging in from an unapproved device, which can create risks to security and data policies. Shadow IT is prevented as well.
Bring Your Own Device
Your employees wants to work from their own devices? no problem.
Float with SURF and make it simple.
Come on Board.
Get in touch.
Distributed Workforce Protection
Implement user integrity, privacy, & identity-first security across all workforce locations.
SURF directly safeguards against many of the challenges faced by distributed workforces such as negligence, breaches, hacks, and other external or internal threats. Strong Zero-Trust protocols and authentication ensures each user is who they say they are and governs access permissions. Rendered website functionality brings a safe, ad-free browsing experience and removes any opportunity for users to click on malicious, virus, and malware-laden links when surfing for corporate and personal content. To embrace data collaboration between trusted users, automated encryption secures all data transfers and permissible downloads DLP capabilities that enabling controling and protecting the organizational data. SURF Security's enterprise browser can stop hackers from abusing user credentials and recognizes abnormal behavior.
Distributed Workforce Protection
Complete identity controls, visibility and protection across every endpoint regardless the network, the OS and even if it has malware on it, while changing nothing for the user with same look and feel of what they already use.
Ride over the wave of threats with SURF!
Get in touch.
Admin Rights For Developers
Enable developers to become privileged users - without burdening IT support.
SURF Security's enterprise browser helps developers do their jobs more effectively – with utmost security. Equip teams with the relevant tools to help them drive projects and maintain systems, advancing your business faster. SURF removes risk by allowing only trusted root-level permissions and administration. To verify legitimate usage, policy controls delivered at the kernel level for every developer insist on permission-based access. Unlike other security tools, using SURF as the entry point for development eliminates security compromises such as: spear phishing, drive-by downloads, or accidental malware installation.
Admin Rights For Developers
Want to allow your developers admin rights but afraid that they will jeopardize the security of the company? No problem
Developers are free from security compromises. When using SURF as the work entry point.
Surf the wave with us!
Get in touch.
Endpoint Data Encryption
Automate encryption for all data transfers & downloads from inside or outside the business.
Encryption is a vital component of data privacy and security. It is even more critical when protecting against potential data loss and malware and reinforcing data governance. SURF applies industry standard levels of enforced encryption for all data transfers, regardless of user location or device. It guarantees that only permitted recipients can access data, and out-of-policy transfers are inaccessible. This prevents data from entering the organization that may breach any governance and privacy policies, including PCI-DSS and GDPR. Encrypting downloads from all external sources avoids unintentional policy breaches. Sandboxing within SURF Security's Zero-Trust enterprise browser prevents any hidden malware from entering the network.
Endpoint Data Encryption
What if HR Representatives or accountants mistakenly uploaded the salary spreadsheet to the public cloud? What if the Legal team uploaded a confidential agreement there as well?
With SURF you can enforce encryption on any data movement.
Ride the SURF board with us and protect your enterprise!
Get in touch.
Mergers and Acquisitions
Quickly & confidently welcome new entities into your Zero Trust environment.
Chief information officers (CIOs) can ensure consistency of user policy enforcement during mergers and acquisitions (M&A) by using a centralized point of control and authentication – across all corporate assets. A positive post-merger workforce policy controls the integration of devices and applications – regardless of geographical location. Using SURF for M&A integration can contribute to the success of the deal and ensure a best-practice future. SURF Security's enterprise browser can help eliminate cost and revenue target risks, such as those related to security issues executed by disgruntled, acquired employees.
Mergers and Acquisitions
Need to gain visibility and control over the end points you just acquired? Imagine it as easy as as one click on a browser.
Surf makes it Simple and within minutes you gain all the control you needed.
Get in touch
Ensure Compliance
Centralize your existing and future governance, regulation, & compliance policies.
The ability to centralize your GRC and technology framework policies, from a single point of control drastically reduces the likelihood of error. SURF Security has addressed long-overdue changes regarding security control with automated integration of user privacy, data loss prevention, identity-driven access, automated data encryption, and many other functions to meet your GDPR, PCI-DSS, SOC2, and ISO needs. By removing risks from diverse individual business units and tools and lowering the reliance on human users for higher vigilance, SURF's enterprise browser can help you to maintain business ethics and a competitive approach to security.
Ensure Compliance
How many tools you need to implement to make sure you are compliant? Don't get me started.
With SURF most of your controls will be covered!
Get in touch/